☀️ GM friends!
Top Stories 👩‍💻
Our highlighted updates from everything related to the Giveth Galaxy and the GIVeconomy 🌌
One year of GIVing 🎉 We're left with feelings of gratitude & inspiration as the end of 2022 draws near. Since launching the GIVeconomy 1 year ago, we've distributed over $690K worth of GIV to donors via our GIVbacks program. To commemorate our one-year GIViversary, if you donate to any verified project during this GIVbacks round (between Dec 27 and Jan 10), you'll receive our special addition animated POAP! 👀

A look back at 2022 🗓️ As we have another go around the sun, we wanted to take a look back at all the amazing things we accomplished this past year. It has been by all measures the most significant year in Giveth's 6 year history thanks to the strong support of our community!

GIVpower is LIVE 🚀 The latest Giveth donation game GIVpower is now fully live! Now you can lock your GIV in the GIVfarm to earn a yield and get GIVpower, and use your GIVpower to boost the rank of projects you believe in. The higher a project's rank, the more GIVbacks you get as a donor! Learn more about the mechanics of GIVpower.

Gitcoin Grants 2.0 on Fantom 🦹‍♀ Gitcoin changed the game with its successful implementation of quadratic funding, and now has beta launched the decentralized version of Gitcoin grants in collaboration with Fantom!. Try out the beta launch of grants 2.0 by donating to Giveth on the Fantom network - 120,000 FTM is available as matching funds! 

Green Pill Coordination Mechanisms 🤝 We're not ashamed to admit that we totally geeked out about Griff's appearance on the Green Pill podcast with Kevin Owocki where they discussed nearly 30 different coordination mechanisms to help us design better systems for web3 and beyond. Check out our recap article that serves as a quick resource to learn about any of these coordination mechanisms.

GIV listing 📈 The $GIV token is now live on several new platforms including CoW Swap, Kleros, MyCrypto and Zerion. Stay tuned for more listings!
Featured Project 🙌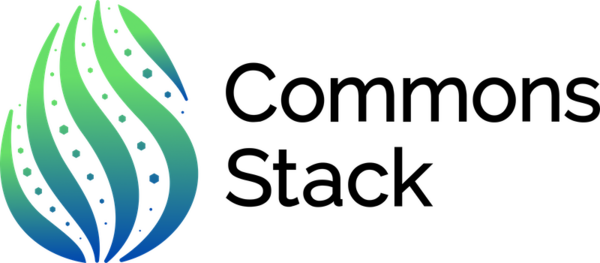 Commons Stack 🌱
This month's featured project is our fellow Giveth Galaxy organization: Commons Stack! 
Founded in 2019, Commons Stack provides future DAOs with a toolkit template to assist in their nascent growth, supporting the development of project community initiatives that integrate the concept of the commons for the successful management of public goods as based on the research of Nobel-prize winning economist Elinor Ostrom.
In 2022, Commons Stack did the following: 
Announced the "Launch a Commons" campaign to engage purpose-driven web3 communities in becoming tokenized communities that will create and steward public goods.

Went to Kenya to work closely with Grassroots Economics and explore solutions that will meet their needs based on their complex economic model.

Spun off Praise as a standalone offering and supported Giveth and Gnosis Chain in deploying Praise within their communities.

Completed the Praise Deployment Guide and published tutorial videos on using Praise.

Supported the TEC in an organizational transformation.
Newly Verified Projects 🏆
In this section, we highlight some of the newly verified projects on Giveth. This is a great place to discover exciting initiatives and support them early on in their Giveth journeys, while of course earning some sweet GIVbacks. 😍
GIVfriends 🫶

We can't Build the Future of Giving alone! In this section, we highlight our partners and fellow organizations that are helping us further our mission. 
This month's GIVfriend is Mt Pelerin: a self custodial wallet that allows you to buy and sell crypto directly without using a centralized exchange.
One of our favorite features of Mt Perlin is their ability to let you withdraw xDAI from Gnosis Chain (and other L2's like Polygon) directly from your wallet into your bank account, without having to bridge to Ethereum mainnet!
Tweet of the month 🐦
Meme of the month 😎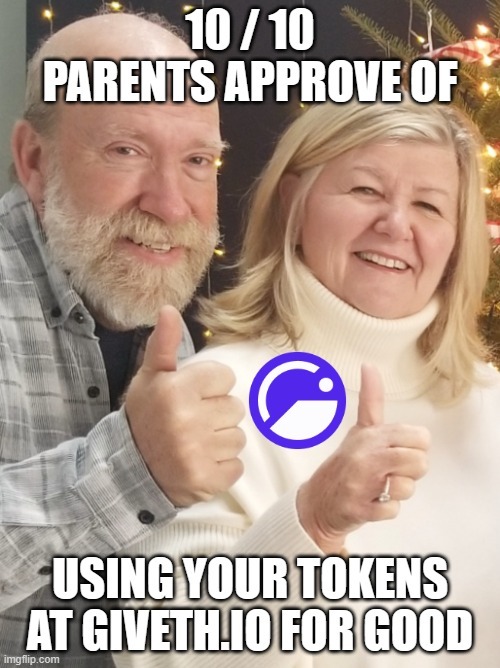 Giveth is a much better conversation starter than what new DeFi scheme your parents should invest in. 😅