☀️ GM friends!

Top Stories 👩‍💻
Our highlighted updates from everything related to the Giveth Galaxy and the GIVeconomy 🌌
Featured Project 🙌 

EVMcrispr  🧬
This month's featured project EVMcrispr is a tool that simplifies interacting with smart contracts on EVM-compatible chains. It allows users to send transactions using intuitive, UNIX-like commands, making it easier to write complete scripts that encode complex transactions.
With EVMcrispr, you can bundle many DAO operations into just one script, generating a singular transaction, usually a vote. These commands include installing or upgrading apps, changing their permissions, executing actions or interacting with external contracts.
LEARN MORE & SUPPORT THIS PROJECT
---
SolarPunk Guild ☀️
In lieu of highlighting verified Giveth projects this month, we wanted to give a shout-out to some of the inspiring leaders that are also participating in this Gitcoin Alpha round and helping us share ReFi opportunities & learnings on the convergence of web3 & impact!
Here are the projects that make up this ☀️SolarPunk Guild, with links to support them in this Gitcoin round: 
Want even more inspiration? Check out the full collection of Solarpunk Guild projects here! 💙
---
GIVfriends 🫶

This month's GIVfriend is Panvala: a network of communities who cooperate and earn perks from their shared endowment.
Giveth is proud to be the first Network Chapter in the Panvala Stamps program! That means that verified projects on Giveth now have more funding opportunities through the Panvala Stamps program.
---
Tweet of the month 🐦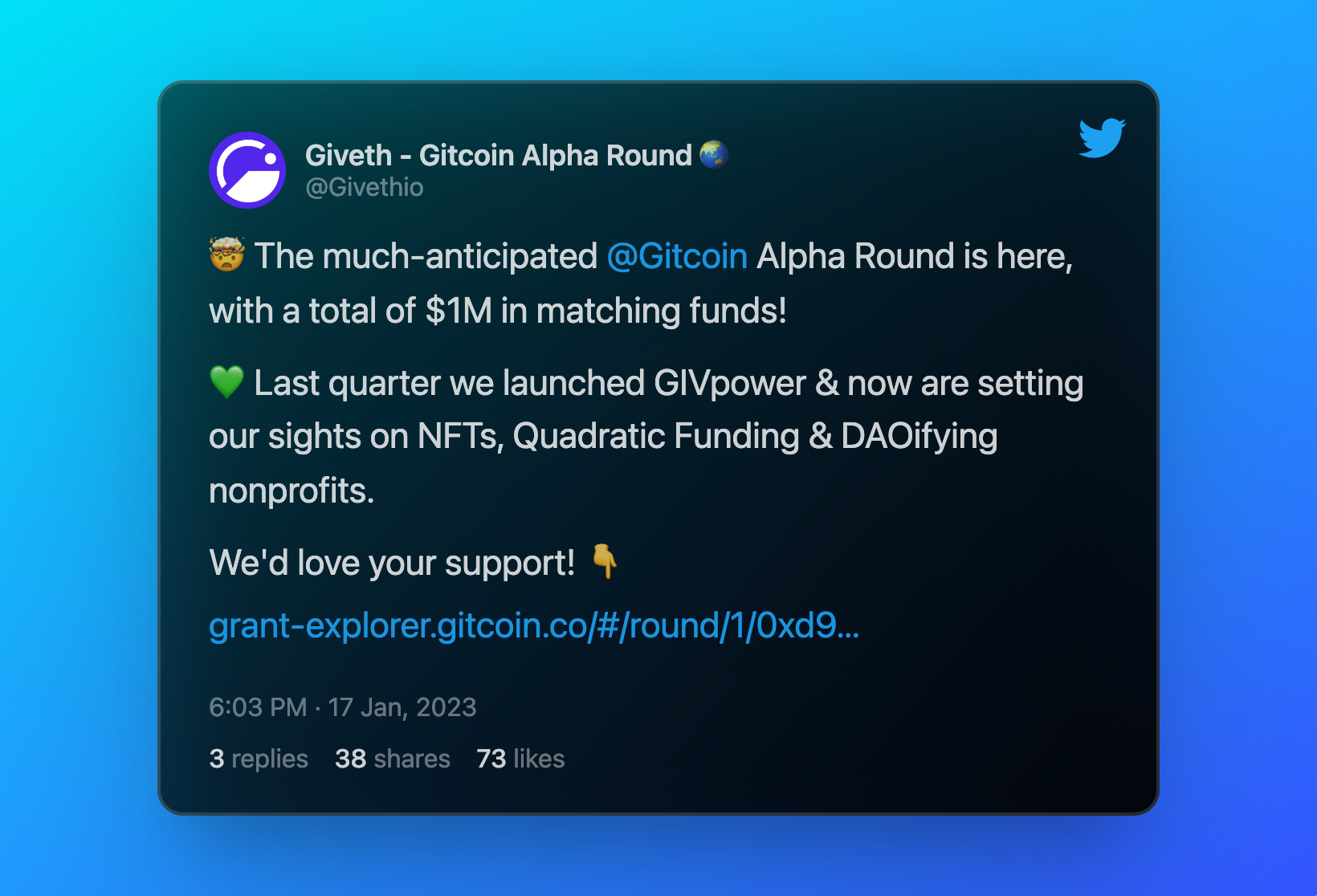 ---
Meme of the month 😎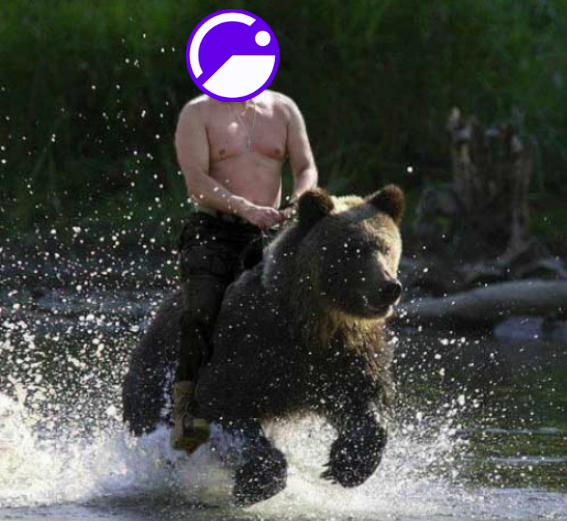 ---
Collect this post to permanently own it.
Subscribe to GIVnews and never miss a post.