☀️ GM friends!

Top Stories 👩‍💻
Our highlighted updates from everything related to the Giveth Galaxy and the GIVeconomy 🌌
🇪🇺 Euro Trip Kicking off our European tour is ETH Barcelona, where we're bringing back Impact Quests, a chance for you to do good and win fun prizes. If you're attending ETHBCN, come and find our booth!
🔴 Giveth Optimism Projects With their focus on public goods, it should come as no surprise that we're huge fans of Optimism! The Giveth team is hard at work building proposals to enrich the Optimism ecosystem, including an exciting project to promote RetroPGF (we'll also be running a RetroPGF booth at ETHBCN)!

🗣️ GM! Podcast Season 2 of the GM! podcast continues with a deep conversation with Professor Nathan Schneider on the challenges of policymaking in the crypto era. You don't want to miss it!
🤖 AI June Hackathon The Giveth Galaxy Hackathon continues! If you'd like to be inspired by the latest cutting-edge AI tools, check out our round 2 presentations.
🦄 We're Hiring! It may be still the bear market, but we still have an unbearable desire to find the best talent that wants to help us change the world. We're especially looking for a CTO to help us scale the work the Giveth Galaxy is doing!

🎨 Mural in Mexico If you want to feel inspired, check out this masterpiece mural that Givethers painted on an 18-meter wall to celebrate the support of public goods in web3 and raise awareness for the ReFi movement.
---
Featured Project 🙌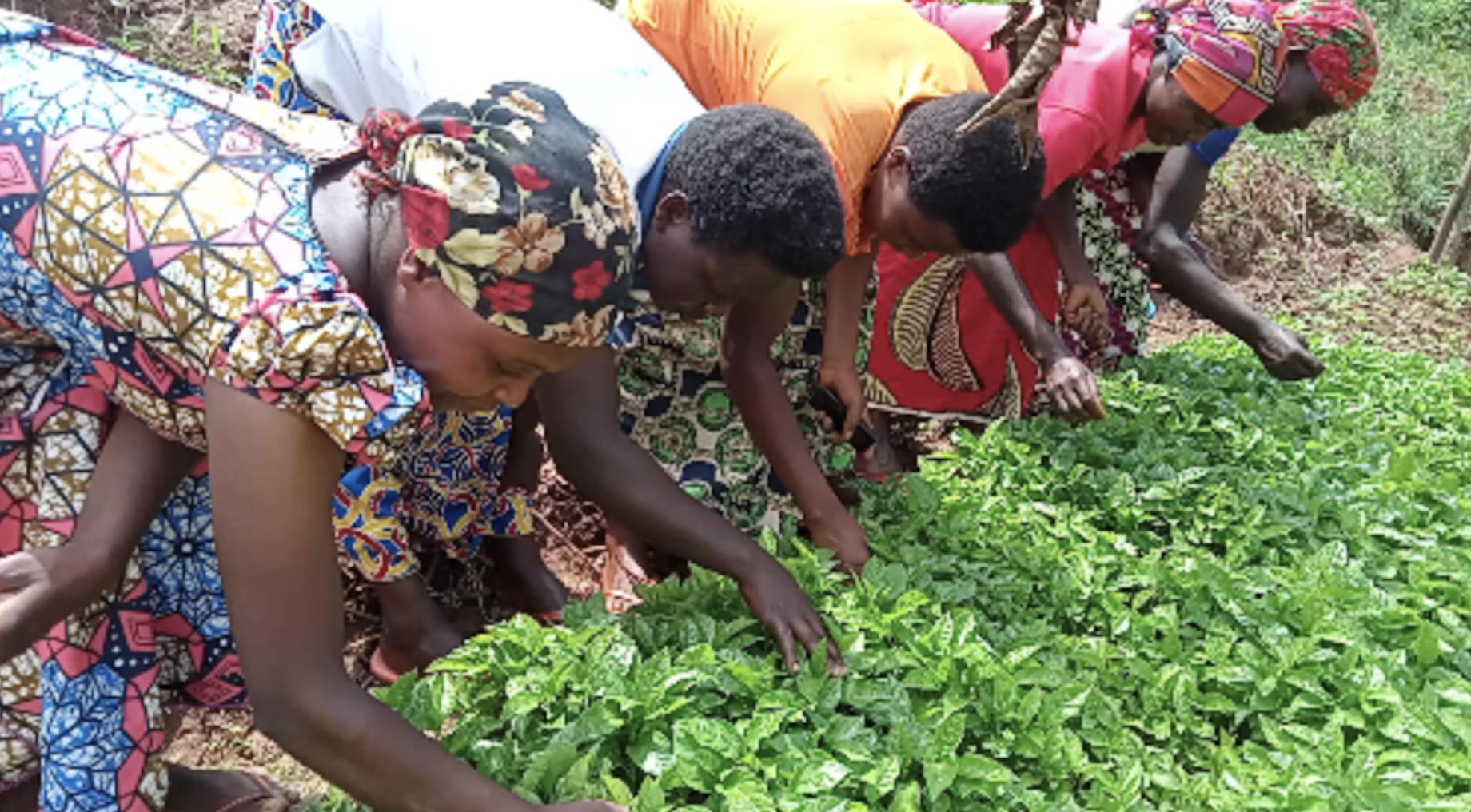 Creating the perfect villages in Burundi 🌱
PVC Burundi is a social enterprise based in rural communities in Burundi. Their mission is to improve living conditions for vulnerable communities through agro-ecological activities and permaculture. In Burundi, malnutrition affects 58% of children in some rural areas, and access to healthcare is limited.
PVC Burundi addresses these issues by teaching regenerative agriculture, soil management, and creating cooperatives for food production and income generation. They also organize tree planting campaigns and promote sustainable practices. They aim to create sustainable communities with access to healthcare and a healthy environment.

SUPPORT THIS PROJECT ON GIVETH!
---
Newly Verified Projects 🏆
In this section, we highlight some of the newly verified projects on Giveth. This is a great place to discover exciting initiatives and support them early on in their Giveth journeys, while of course earning some sweet GIVbacks. 😍
In this section, we highlight some of the newly verified projects on Giveth. This is a great place to discover exciting initiatives and support them early on in their Giveth journeys, while of course earning some sweet GIVbacks. 😍
🌎 Citizens On-The-Job Training and Co-Working Space
TEACH (Tanzania Eco-Tech And Conservation Hub) is a vibrant non-profit in Tanzania, revolutionizing communities through nature conservation, sustainable engineering, and empowerment. By donating and supporting them on Giveth, you can be part of their creative journey to build a brighter future for Tanzania.
🏰 Green Digital Guardians
Green Digital Guardians is a community that utilizes technologies like blockchain and NFTs to protect and monitor the Green Arks of Planet Earth. By donating to Green Digital Guardians, you are directly supporting their mission to protect and preserve the Green Arks of Planet Earth.
🌌 Retzompantli
Retzompantli is a transformative project that turns garbage from Tulum's beaches into 212 stunning skull sculptures, minted as NFTs on the Ethereum blockchain. By donating, you support their clean-up days and global exhibitions, merging art, technology, and environmental activism to tackle pollution head-on.
🌴 KuCoolKan Event for NGO Fundraising
The KuCoolKan NGO Fundraising Event unites environmental NGOs and the community to explore the transformative power of blockchain, NFTs, and ReFi. Support their cause by donating today and help shape a sustainable future.
⛓️ Blockchain Club Rivers State University
Blockchain Club, Rivers State University is a student-led community dedicated to promoting blockchain awareness and adoption on campus. Join their mission by donating today, and support their efforts in shaping the future of blockchain education and innovation.
🐾 Ukraine War Animal Aid & Evacuation Relief
K9 Rescue International is a recognized emergency aid organization that provides crucial support to vulnerable abandoned animals in Eastern Europe, the Balkans, and Ukraine. By donating to them you can help alleviate the suffering of these animals and make a positive impact in their lives.
📚 Filosofia Codigo
Filosofía Código is a YouTube channel that provides step-by-step tutorials on programming smart contracts in Solidity, along with explanatory videos on Ethereum and L2 scalability. Support their educational content by making a donation to help them continue sharing valuable knowledge in the blockchain space.
💸 Nacion Bankless
Nacion Bankless is a Spanish-language initiative that aims to translate and disseminate the content of BanklessHQ, making it accessible to the Latin American and Spanish-speaking community. Donate today, and empower them to continue their vital work of translation, dissemination, and community building.
🚰 WITH EMAS LIFE IMPROVES - WASH
EMAS (Escuela Móvil de Agua y Saneamiento) is a solution that tackles water and sanitation challenges through locally made technologies and training programs. By empowering local artisans to provide affordable water access, EMAS creates job opportunities and improves living conditions, health, and nutrition in underserved areas. Support EMAS today to make a lasting impact on communities in need.
⚡ DspytDAO
DspytDAO fosters innovation and collaboration in the web3 ecosystem by empowering developers in blockchain, Python, JavaScript, and Next.js communities. Make a donation to DspytDAO, and play a vital role in advancing the web3 ecosystem, ensuring that open-source initiatives thrive and innovation continues to flourish.
---
GIVfriends 🫶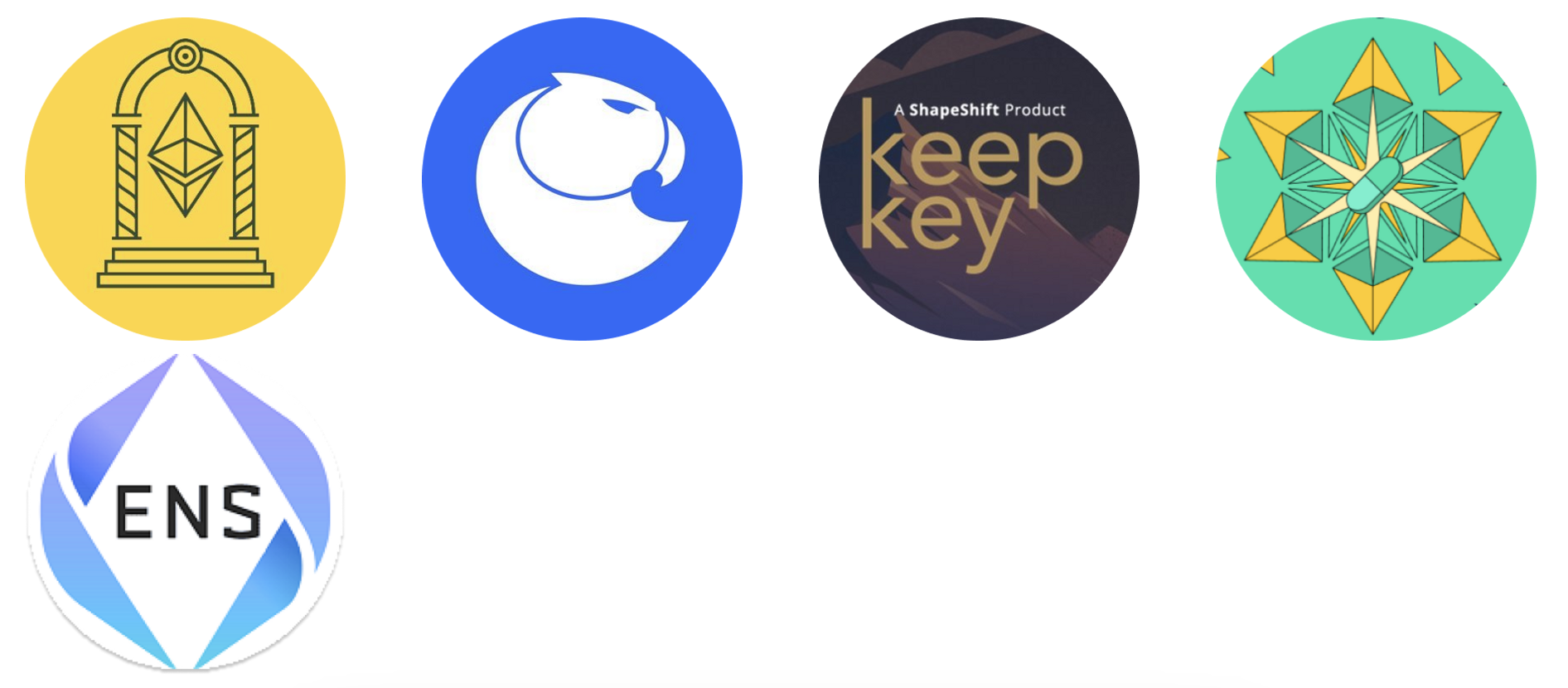 Thank you ETHBarcelona, Aragon, ENS, KeepKey, Green Pill for providing great prizes for our Impact Quests! 🌟
Come by our booth at ETHBarcelona to see what they are… 👀
---
Tweet of the month 🐦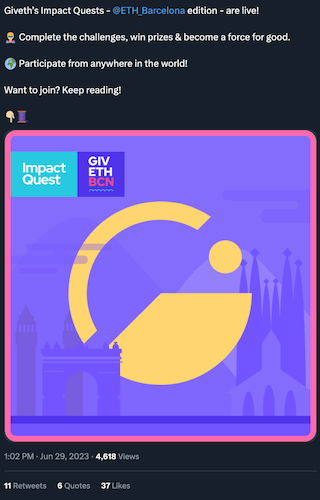 ---
Meme of the month 😎