☀️ GM friends!

Top Stories 👩‍💻
Our highlighted updates from everything related to the Giveth Galaxy and the GIVeconomy 🌌
📈 QF on Giveth We're happy to announce the successful completion of our first Quadratic Funding round! This first of many QF rounds on Giveth was a huge milestone for us. In just 2 weeks we collected nearly 1,000 unique donations worth $11,737 USD! Stay tuned for the results of this round, where we'll distribute our $10,000 matching pool to qualified projects.
💜 Regens have spoken Thanks to all of you for supporting us in Octant's Epoch Zero and helping us get 18% of the votes for the distribution of $1M in ETH to public goods projects! We plan to use 70% of all funds received to finance future rounds in our QF matching pool, with the remaining 30% used to back our team to continue building a better Giveth experience for you.
🇪🇺 Euro Trip It's always great to meet our amazing community in person. We had an absolute blast at ETHBarcelona raising more than $400 USD for local impact projects through our Impact Quests, and at EthCC launching our QF Alpha Round live! Stay tuned for our detailed recap. To hold you over, here's a link to Griff's talk on Markets for Public Goods.
📣 Refer and Get GIV We made it easier than ever to earn GIV tokens when you refer your friends, family and network to donate with our new Giveth Referral Program! This is also the 1st time project owners are able to get GIVbacks: project owners can generate referral links to their own projects earning donations and GIV tokens. Start referring today!

🌱 Meet the Makers We love seeing the impact of your donations on Giveth, that's why we're super excited to bring back our monthly Meet the Makers events, in which we hear from projects on the ground and learn about how they're changing the world for the better. In case you missed our latest event, catch our recording here.
📢 Web3 and Crypto Ideologies Speaking of inspiring conversations, make sure to set your reminders for our upcoming 🌞GM! Podcast episode with Griff Green & Jarrad Hope as they go deep into concepts like cyberpunk, crypto-anarchism and their relation to web3!
---
Featured Project 🙌
End Homelessness thanks to the Web3 Community 🏠
The Homeless Entrepreneur (aka Andrew Funk) has a mission to promote economic empowerment and poverty reduction via work and active citizenship thanks to both public and private civic partnerships, to end homelessness and help people living in social exclusion to improve their quality of life.
SUPPORT THIS PROJECT ON GIVETH!
---
Newly Verified Projects 🏆
In this section, we highlight some of the newly verified projects on Giveth. This is a great place to discover exciting initiatives and support them early on in their Giveth journeys, while of course earning some sweet GIVbacks. 😍
🚲 Variety Bikes for Kids
Embarking on a mission to bring the transformative joy of cycling to disadvantaged children, Variety Bikes for Kids provides children with top-quality bikes, helmets, and locks. As vulnerable families face the challenges of a rising cost of living, your support on Giveth can make a profound impact in their lives. Having successfully funded over 13,000 bikes in the past 21 years, this initiative aims to spread happiness and empowerment to even more deserving kids. Join us in supporting Variety Bikes for Kids, and together, let's pedal towards a brighter and happier future for these children.
🧩 Aprenem Autissme
Aprenem Autisme Asociació is dedicated to empowering autistic children through free support and activities, improving their well-being, and fostering a brighter future. By funding specialized therapies, education programs, and recreational activities, we empower these children to thrive and lead fulfilling lives. Donate to Aprenem Autisme, and make a positive impact on the lives of autistic children and their families.
🦊 ShapeShift DAO
ShapeShift is the ultimate self-custody alternative to centralized exchanges, offering free, open-source access to the DeFi universe. Driven by the community of FOX token holders, it supports multiple wallets, chains, DEX aggregators, bridges, and earning opportunities. By donating to ShapeShift through Giveth, you are empowering decentralized finance and ensuring transparency in its development.
🏃 MotusDAO
MotusDAO is a project aiming to establish a universal mental health system using web3 tools. By leveraging blockchain and decentralized networks, it seeks to overcome barriers to mental healthcare, making it more accessible and high-quality for all. Support MotusDAO with your donation to help establish a decentralized and democratized platform, making quality mental health services available to everyone.
🌐 Mycelia - Indigenous Web3 Legal Tech
Mycelia empowers indigenous peoples with web3 legal tech, creating a digital indigenous jurisdiction and protecting their rights in the digital age. Bridging polarities, it fosters collaboration between indigenous communities and the web3 community to preserve and expand indigenous culture and wisdom globally. Your donation can amplify their voices and foster cultural preservation for generations to come.
🌟 Meravelles
Meravelles is an inspiring DAO that brings together Catalan arts, culture, academia, and technology agents to foster a vibrant global dialogue. Their mission is to create impactful, innovative projects with participatory, democratic governance, ensuring diverse voices thrive in an environment of respect and equal opportunity. Make a difference with your donation - support Meravelles' creative and enriching initiatives in Catalan arts, culture, academia, and technology.
---
GIVfriends 🫶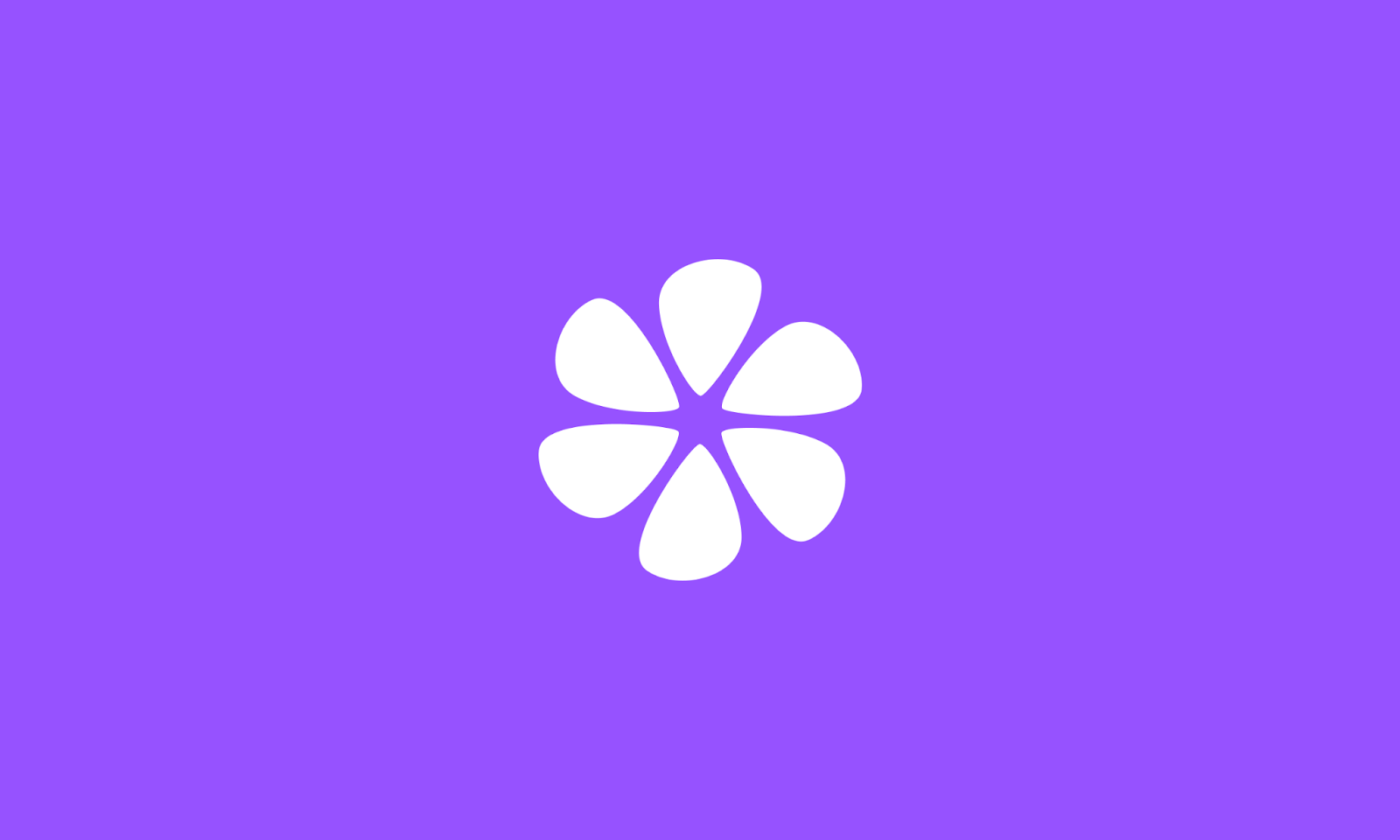 This month's GIVfriend is: Lenster, a decentralized, and permissionless social media app built with Lens Protocol 🌿an independent Ethereum RPC endpoint provider.
Lenster lives on the Polygon network, so users can interact with the dApp seamlessly with zero gas fees. No one can take down any content from the app, even the admins. Lenster is powered by Lens Protocol, a decentralized social graph built by Aave companies.
If you believe in their mission, you can also support their Giveth project!
---
Tweet of the month 🐦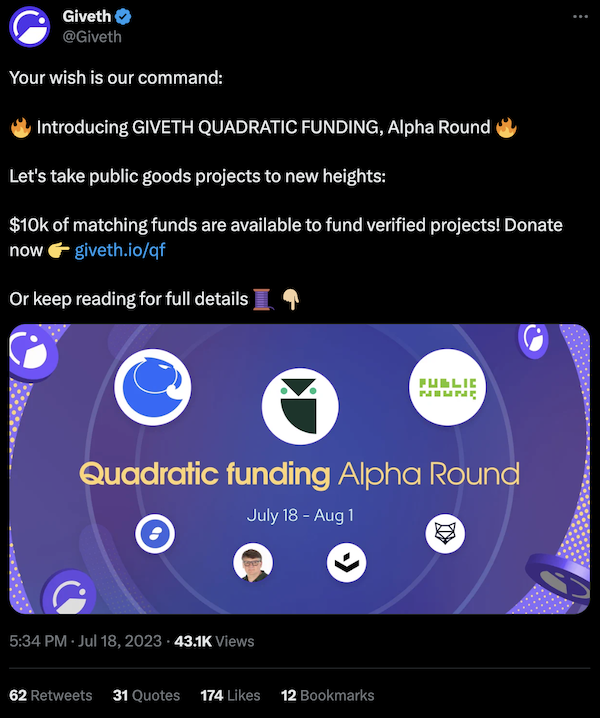 ---
Meme of the month 😎