☀ GM friends!

Top Stories 👩‍💻
Our highlighted updates from everything related to the Giveth Galaxy and the GIVeconomy 🌌
🌐 Octant App There's just a few more hours left to support Giveth in Octant's Epoch One. If you hold GLM, consider voting for us to help fund our team and future QF matching pools!

📈 QF on Optimism Our recent Quadratic Funding round on Optimism has concluded with over $23,000 of donations and $25,000 matching funds! We're working on analyzing the data and will provide an update once the matching funds are distributed to the projects.
🔴 Impact on Optimism Speaking of Optimism, did you know that the OP token has some of its origins tied to Giveth? Find out how in our thread and explore how Giveth is creating an impact on Optimism.
⚜ Ethereum Classic If you know the history of TheDAO and the origins of Giveth, it seems like things have come full circle! You can now accept donations or support projects on Ethereum Classic!
📲 Giveth on Mobile Do you like to use Giveth on the go? We've just upgraded our mobile experience with Wallet Connect v2, allowing you to raise funds and support projects right from your mobile browser.
---
Featured Project
🙌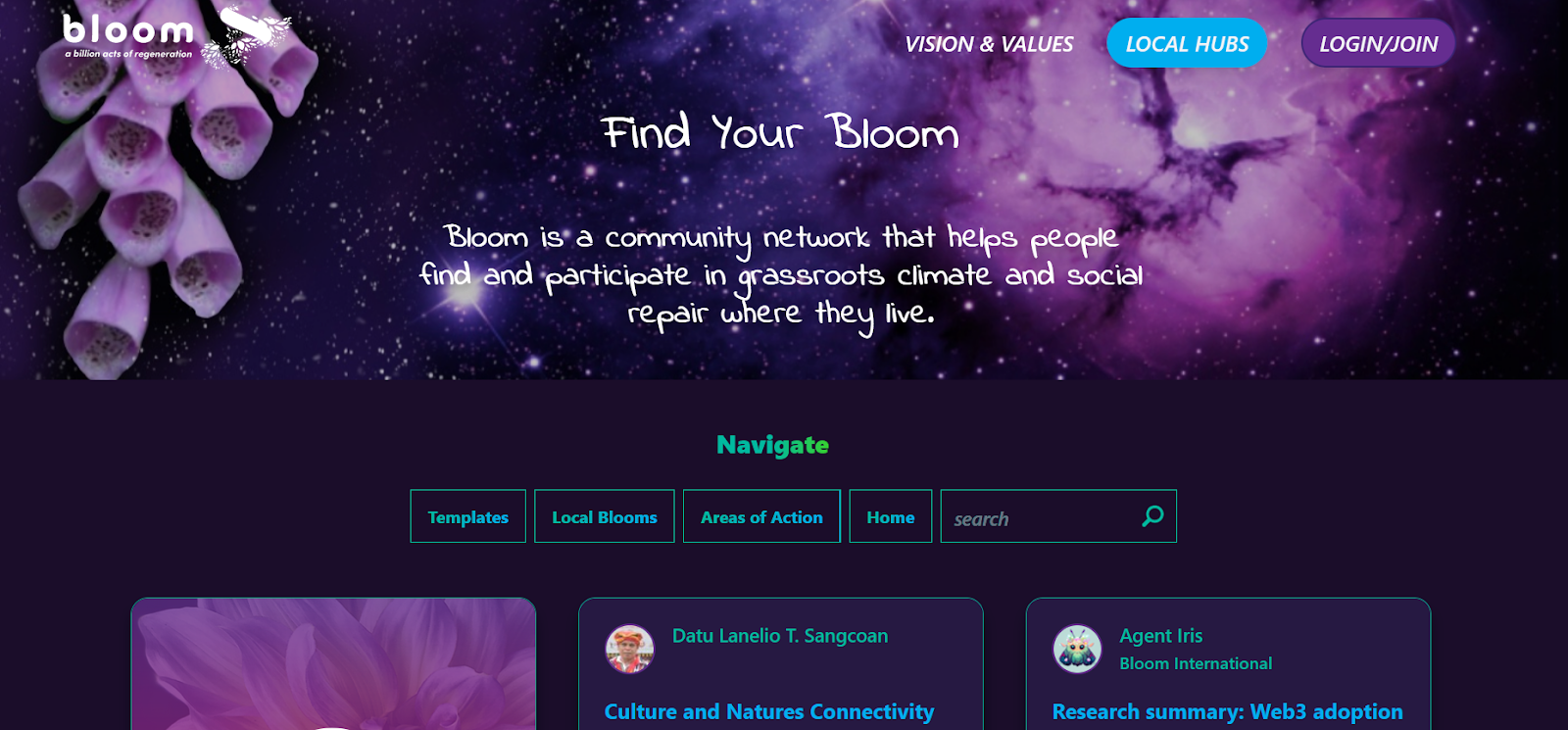 Bloom Network is a dynamic global initiative actively fostering grassroots climate action. With 22 local Blooms spanning 9 countries and 5 continents, they're creating powerful coalitions of farmers, creatives, Indigenous leaders, and professionals dedicated to making a difference.
Local Bloom hubs are on the ground, planting community gardens, teaching agroforestry co-ops, and building token economies focused on land and water stewardship. Online, they facilitate peer-to-peer knowledge sharing, creating a global community committed to swift and cost-effective climate repair.
---
Newly Verified Projects
🏆
In this section, we highlight some of the newly verified projects on Giveth. This is a great place to discover exciting initiatives and support them early on in their Giveth journeys, while of course earning some sweet GIVbacks. 😍
🌐 L2 Planet
L2 Planet is on a mission to revolutionize the world of cryptocurrency through Layer-2 technology. With a biweekly newsletter, a cutting-edge L2 Hub website, local community support, and dynamic events, They're driving the global adoption of Layer-2 solutions. Show your Support for them on Giveth and become an L2 pioneer today!
🌱 EverGreenCoin
EverGreenCoin goes beyond being a digital currency—it's a force for environmental good. By directing funds to crucial green projects, it's redefining what a cryptocurrency can achieve. With Proof of Stake mining, it's eco-friendly and rewards users consistently. Join us in supporting EverGreenCoin on Giveth to make a real difference for our planet.
🏫 St. Michaels association for Special Education
The St. Michaels Association for Special Education (SMASE) is on a mission to transform their existing garden into a thriving food forest. This initiative aims to provide a holistic educational experience while promoting food security, soil biodiversity, and community involvement.
🌊 Aquapurge Project
Aquapurge is a movement dedicated to preserving our oceans. Their mission is to inspire a global community to combat pollution. Through real-time reporting, community participation, transparent funding, and an eco-friendly store, Aquapurge is driving positive change.
💻 Ethereum on ARM
Ethereum on ARM provides a PnP Ubuntu server image for the Rock 5B, Orange Pi 5, Orange Pi 5 plus and NanoPC-T4 that run both Execution and Consensus clients as a Systemd service and automatically turns the device into a full Ethereum EL+CL node or a home staking box.
📡 RADAR
RADAR is a decentralized collective of over 400 visionaries and innovators. Their goal is to revolutionize how we shape better futures. RADAR aims to change this by accelerating progress in a collaborative, multiplayer mode. Support RADAR on Giveth and be a part of positive change!
💸 Beepo
Beepo is a pioneering decentralized Neobank, revolutionizing finance with cutting-edge technology and social media integration. They provide a seamless, secure gateway to web3, allowing users to manage traditional and digital currencies effortlessly.

---
GIVfriends 🫶
This month we have two GIVfriends: Octant and Trusted Seed!
Octant

Developed by the Golem Foundation, Octant is championing sustainable public goods funding and amplifying your web3 influence to reshape the world. Powered by an 100k ETH stake, they're creating experiments in decentralized funds allocation. Anyone can participate in these experiments by staking at least 100 GLM tokens in the Octant App. The more GLM you stake, and the longer you stake it, the greater the ETH staking rewards you're entitled to!
During the allocation windows (October 19 - November 2 for Epoch One), users can choose to keep their rewards, or allocate some or all of it to participating public goods projects. All rewards allocated to public goods projects will be matched with more ETH! With experiments like these, Octant stands as a trailblazer in the quest for effective public goods funding solutions in the Web3 landscape.
Trusted Seed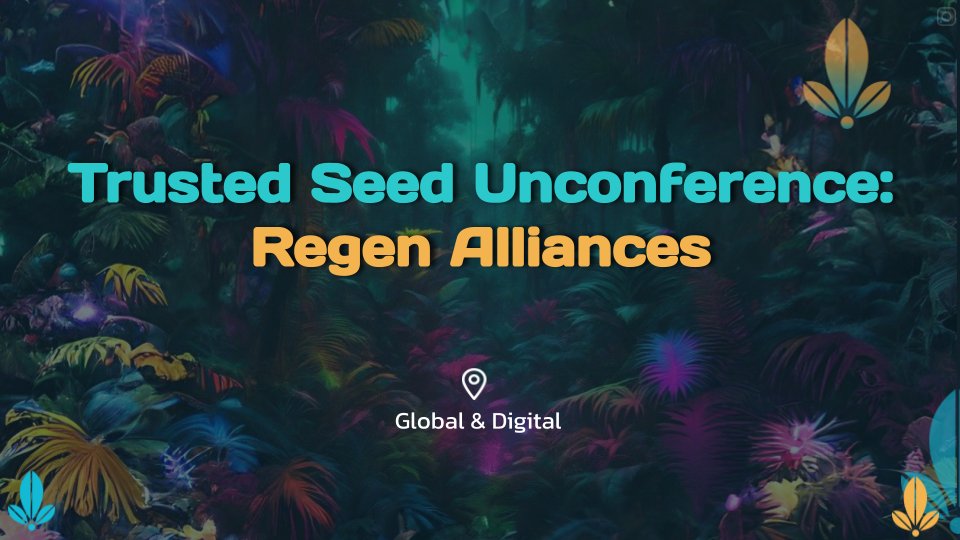 Trusted Seed, a global network of trusted actors within the web3 ecosystem, is on a mission to support early-stage web3 Commons projects with a focus on creating regenerative economies that benefit the public good. At the heart of Trusted Seed's mission lies the Unconference. This gathering provides a unique platform for web3 stewards to come together, sharing knowledge, ideas, and skills.
Trusted Seed just announced that registration for the new edition of the unconference is taking place right now! To make the most of this experience, we encourage you to sign up and get involved early by joining circles. It's a fantastic way to amplify your impact and enjoy a richer, more immersive event.
---
Tweet of the month
🐦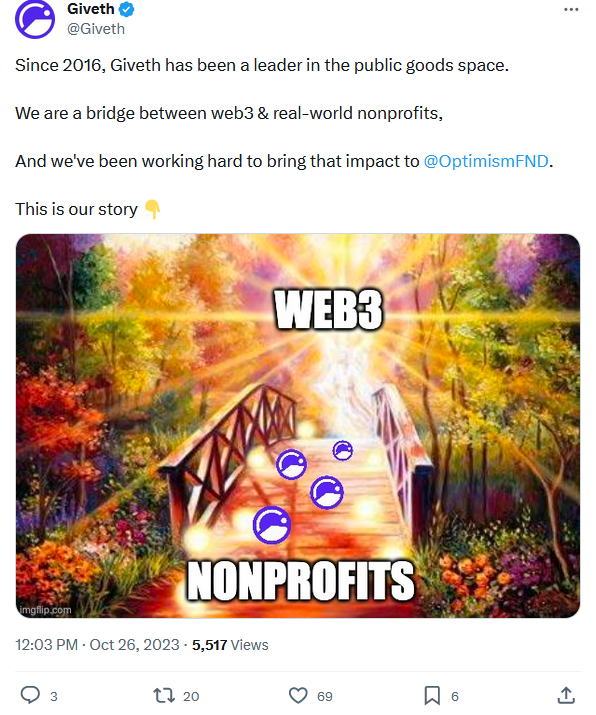 Meme of the month
😎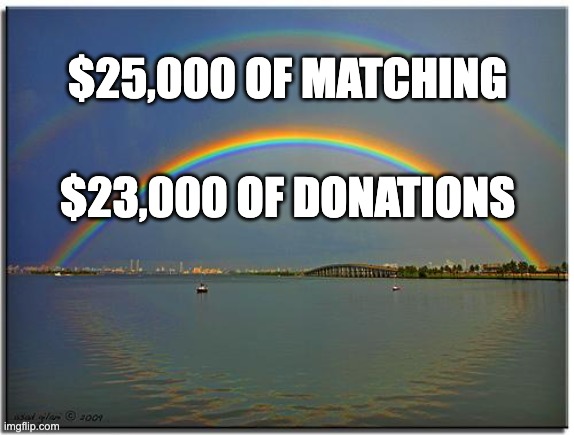 Collect this post to permanently own it.
Subscribe to GIVnews and never miss a post.