☀️GM friends!

Top Stories 👩‍💻
Our highlighted updates from everything related to the Giveth Galaxy and the GIVeconomy 🌌
Featured Project 🙌
Colorado Multiversity 🏫
The Colorado Multiversity project is an initiative that seeks to create an academic and research space with a methodology focused on people and their interaction with the environment. They have partnerships and collaborations with projects, organizations and initiatives that that use content to be able to train and empower communities on issues that benefit the Sustainable Development Goals.
So far in May, they have raised over $46,000! These contributions are set to be used to buy a piece of land (7 Hectares large), in the mountains of Costa Rica, which will be used as a conservation, providing work to the local economy and learning opportunities to organizations and individuals.
Tweet of the month 🐦
Rinkeby testnet is set to be deprecated within a year, and with it will go Giveth TRACE. Click the image to check out this homage to TRACE - the first totally transparent, traceable, accountable donation application on Ethereum, and the birthplace of the Future of Giving
Meme of the month 😎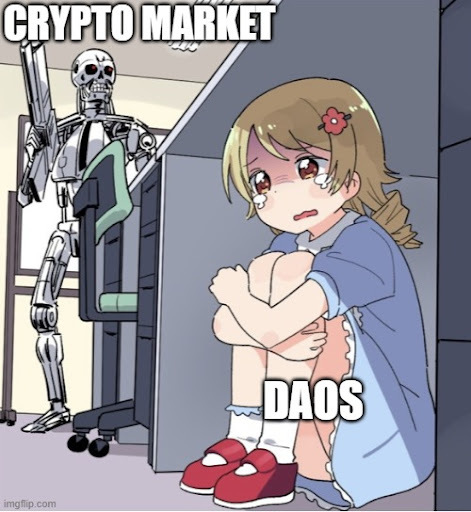 Jokes aside, the bear market may have arrived, but web3 builders are sharp-sighted and agile.
Open Call to Contributors! 👋
Want to get involved with Giveth, but don't know where to start? 
Fill out the form below to let us know how you'd like to contribute. Whether you're looking for something full-time, part-time, or just exploring, we'd love to hear from you! 
———-
Until next time, thanks for being part of the Future of Giving with Giveth!