☀️ GM friends!
Top Stories 👩‍💻
Our highlighted updates from everything related to the Giveth Galaxy and the GIVeconomy 🌌
GIVpower Launch Coming soon (🚀, 🚀) We're super excited for the imminent launch of GIVpower; a new way for GIV holders to support projects without sacrificing. Starting on Tuesday (October 4th), you'll be able to stake & lock GIV to get GIVpower, and get ready to boost Giveth projects! Follow our Twitter to stay in the loop.

Meet the Makers in Education 👩🏻‍🏫 Imagine a world where education is free & accessible to all people across the globe. Join our next edition of our Meet the Makers series (on our Discord October 5th 10am CET/ 5pm CET) and get to know Giveth projects making education a real public good! (👉Google calendar)

Improved verification 🎖 We've made it easier than ever to make sure that your hard earned donations are going to verified causes that are making real impact on the ground. Learn more about our new verification process!

PoWDump 🚮 Did you have some ETH in your wallet at the time of the Merge? The PoWDump App  App lets you dump your old PoW ETH with a portion of the fees going to support projects on Giveth!

GR15 📈 Thanks to everyone who donated to Giveth during Gitcoin Round 15. We received hundreds of contributions, and we couldn't be more appreciative of your support!

New GIVbacks round 🔄 GIVback rounds will now run Tuesday to Tuesday every 2 weeks (beginning from this round) allowing us to work more efficiently and avoid weekend delays to any pending distributions!
Featured Project 🙌
Free Solidity Development Course in Farsi 🇮🇷
Did you know that there are more than 120 million people that speak Farsi around the world, making it one of the world's 20 most widely spoken first languages? By supporting this grassroots initiative, you can help empower the Farsi speakers by providing them with free solidity and smart contract development course content, unlocking previously inaccessible economic opportunities for them!
Newly Verified Projects 🏆
In this section, we highlight some of the newly verified projects on Giveth. This is a great place to discover exciting initiatives and support them early on in their Giveth journey, while of course earning some sweet GIVbacks 😍.
Tweet of the month 🐦
Meme of the month 😎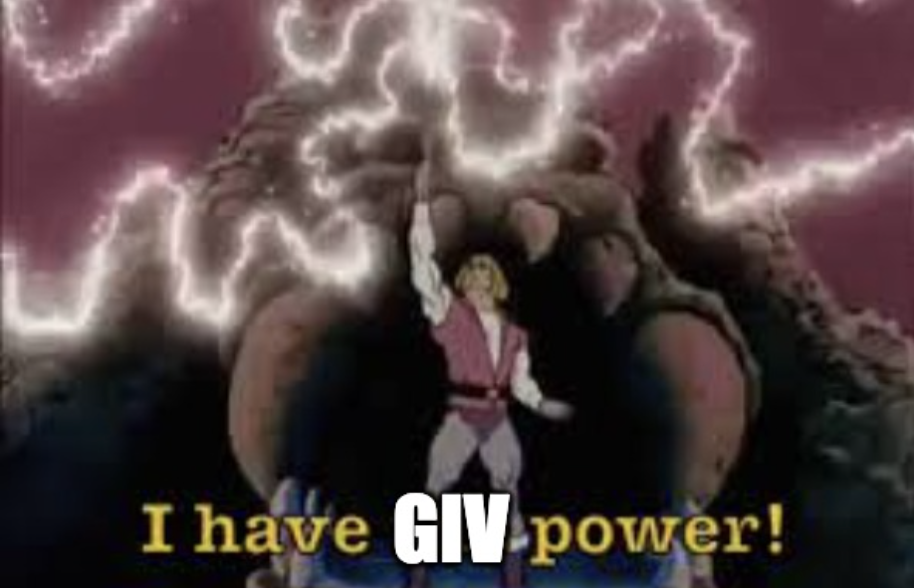 Are you ready for GIVpower?
Giveth at Devcon Bogota ! 🇨🇴

If you're attending Devcon in Bogota this October come and find the Giveth crew (or hit us up on Twitter or Discord) ! We'll be making an appearance and maybe even giving some talks about the Future of Giving. 👀