☀️ GM friends!

Top Stories 👩‍💻
Our highlighted updates from everything related to the Giveth Galaxy and the GIVeconomy 🌌
🌍 Gitcoin Beta The Gitcoin Beta Round is here! Now you can support Giveth (and dozens of other public goods projects) through Quadratic Funding. Donate from now until May 9th, 2023 in any of their 16 diversified rounds to help direct over $1.6 million in matching funds!

Also, check out our Twitter space with Gitcoin to learn about what's new this Beta round, Gitcoin Passport FAQs, fundraising tips for projects and much more!
🔁 Referral Program If you want to learn more about the Giveth Referral Program and how you can earn extra rewards when you get your friends and family to donate on Giveth, catch the recording of our Twiter space.

🙌 Givers in the Wild If you own a Giver NFT, you can now set it as your profile picture within the Giveth dApp. Mint your Giver today!

🗣️ Giveth in Catalan Parles català? Explore Giveth, browse projects & donate, all in Catalan! Simply "Choose Language" in the footer, or click here to try it now.
🤖 AI Hackathon To better prepare ourselves to serve our robot overlords, we ran an internal AI hackathon within the Giveth Galaxy. Submissions include projects built using tools like ChatGPT, Midjourney and Kaiber with thousands of dollars in prizes. Let us know if you'd be interested to participate in future rounds!
💸 Giveth & Taketh Fortunately our April Fool's Taketh campaign was a massive failure. Looks like we're going to have to Build the Future of Giving after all!
---
Gitcoin Beta Round Shortlist ✨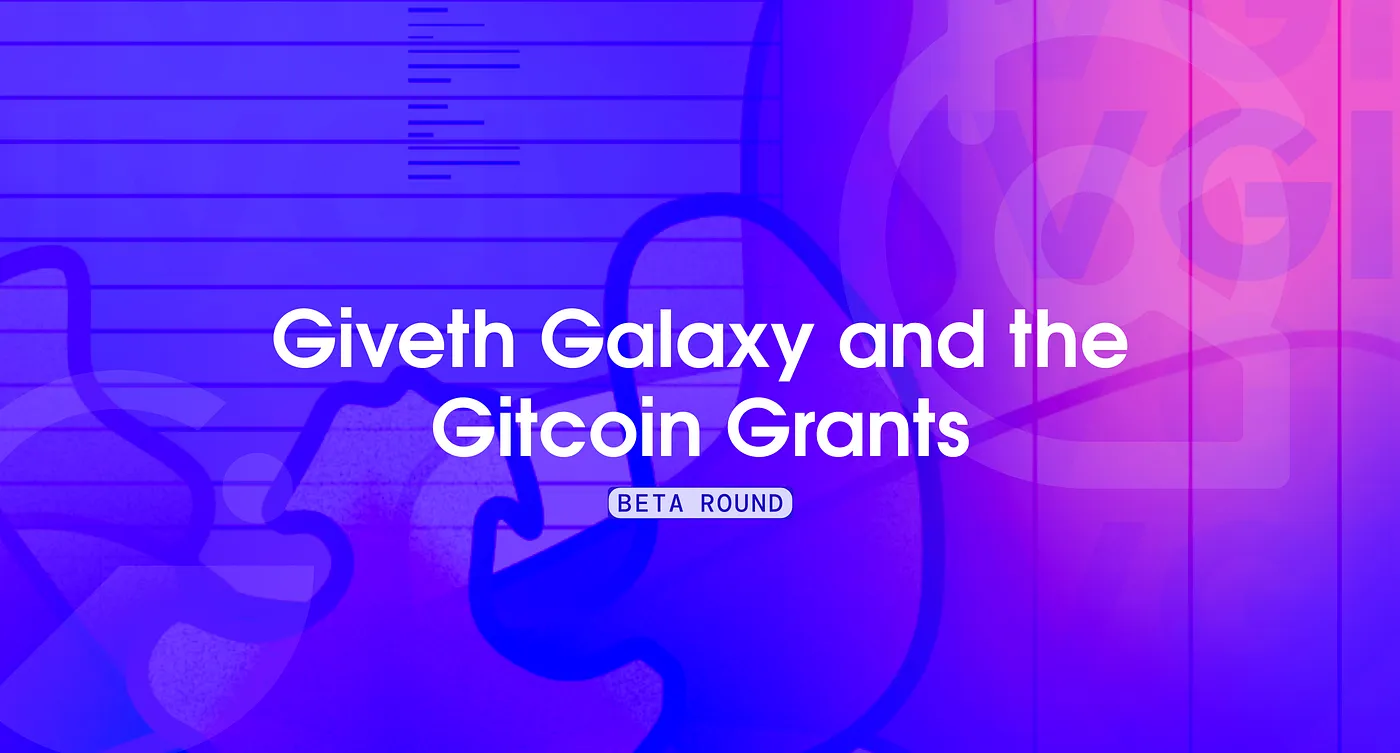 One of the things we like best about Gitcoin rounds is they give us a chance to support projects we love and discover new ones we may have overlooked. Here is our shortlist of our top Giveth Galaxy projects in this Gitcoin Beta round (see our first list in our blog post here).

💙 Giveth: Starting with yours truly, we're Building the Future of Giving by empowering nonprofits with web3 tech. So far this year, we've launched a project curation program, a rewards-based referral program, our own NFT PFP collection, our website in multiple languages, and Giveth on Polygon. We're now setting our sights on quadratic funding & DAOifying nonprofits.

Support us in the following rounds:
Web3 Open Source Software
Metacrisis
Mantle
🌱 Commons Stack: Paving the way toward a more sustainable world with innovative tools and protocols that enable regenerative funding, commons governance, and community building, which are crucial for addressing a global metacrisis that threatens the stability and sustainability of economic, environmental, and social systems.

Support them in the following rounds:
Commons Stack — Web3 Open Source Software
Commons Stack — Mantle Grants
Commons Stack — Metacrisis
Commons Stack — Token Engineering
🙏 Praise: An open-source community intelligence tool that has been designed to reward contributors and distribute reputation, while creating a more engaging online environment. Community engagement is a critical factor in building a strong and sustainable community, and Praise has been developed to facilitate this.
Support them in the following rounds:
Praise — Web3 Open Source Software
Praise — Web3 Social
Praise — Mantle Grants
Praise — Metacrisis
🤳 Pairwise: Say goodbye to endless forum scrolling and hello to easy, efficient and fun community signaling with Pairwise! This open source, snapshot-style voting dApp, based on the big brain algorithm research out of Colony in 2018, offers a fast-paced and intuitive experience, perfect for the next generation of DAOs. They're revolutionizing governance with the power of algorithms and giving communities a fun way to engage beyond boring old voting. Pairwise makes web3 voting as simple as swiping on Tinder. Compatible with all EVM chains, this project is in active development but needs support!

Support them in the following rounds:
Praise — Web3 Open Source Software
Praise — Web3 Social
Praise — Mantle Grants
Praise — Metacrisis
---
Featured Project 🙌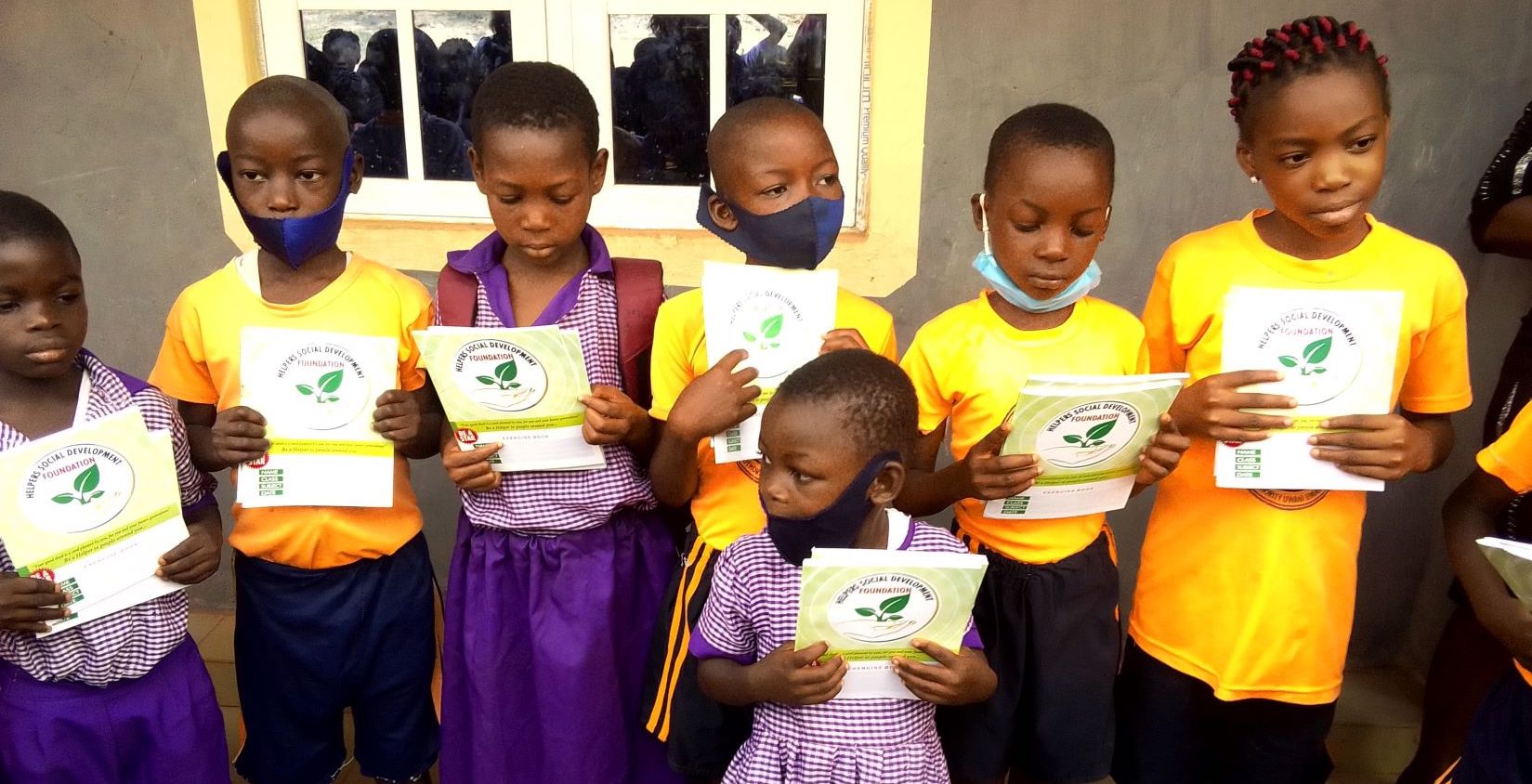 Helpers Social Development Foundation 🚸
This project helps provide basic school supplies to out-of-school children in various public schools in Oji-River, Nigeria. Nearly 18.5 children are out of school in Nigeria and 10.5 million of those children are girls. Supporting this initiative will help close the gap by helping more underprivileged children stay in school. This project supports unemployed parents provide these basic essentials for underprivileged children.
SUPPORT THIS PROJECT ON GIVETH!
---
GIVfriends 🫶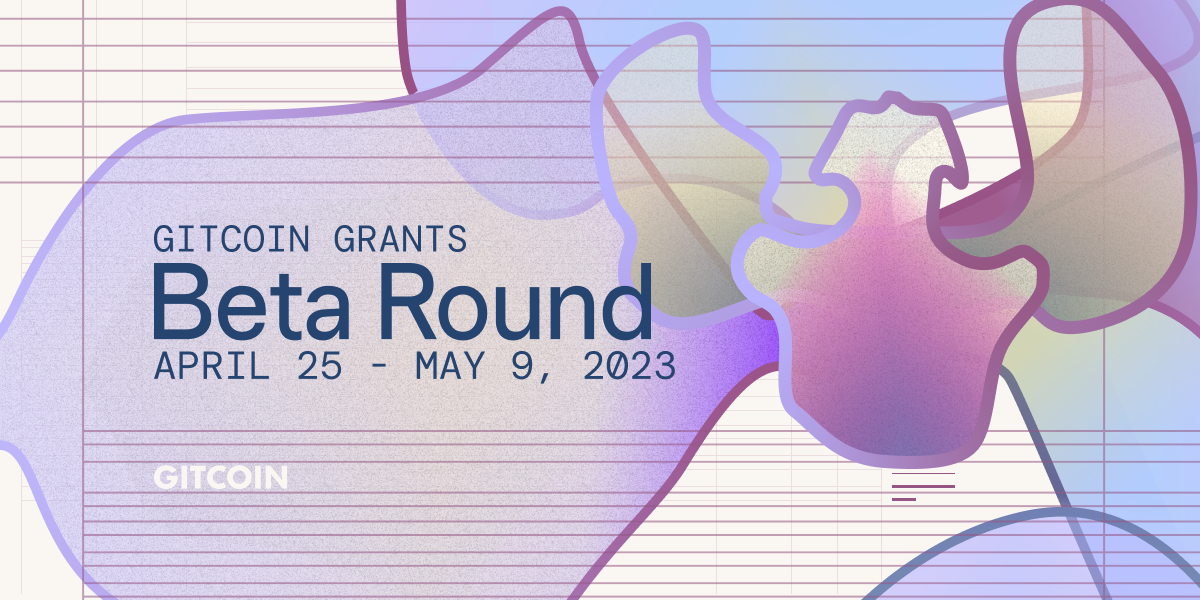 This month's GIVfriend is Gitcoin.
We couldn't be more excited about the Gitcoin Beta Round. Running from April 25th to May 9th, 2023, the Gitcoin Beta Round is the second round to run on the new decentralized Gitcoin Grants Stack with 16 diversified rounds and over $1.6 million in matching funds!
If you have an optimistic view of web3 and want to amplify your impact, there is no better place to support the public goods projects you care about than the Gitcoin Beta Round.
---
Tweet of the month 🐦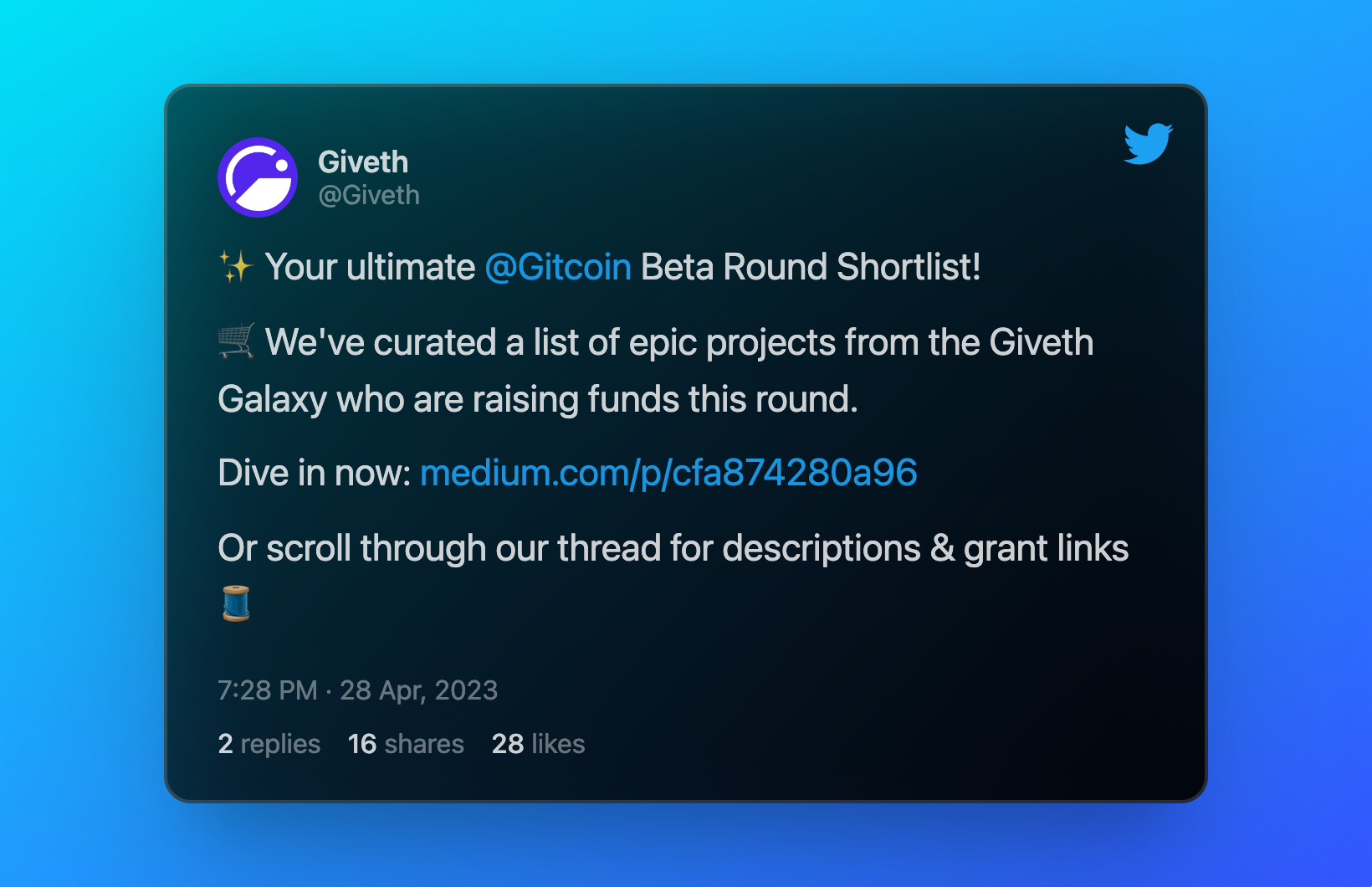 Meme of the month 😎